If you are visiting Vietnam then the best way to travel through the country is by train. But it is hard to find out about the train details in a foreign land where people don't usually speak English.
So, what do you need to know about travelling by train in Vietnam?
First of all, you will need to know about the train itineraries and the classes and seat types of the trains. You need to know how to buy a train ticket in Vietnam and what kind of food you will get on the train.
TravellingApples.com has a very informative piece on this topic and you should definitely check it out.
Now, let's dive into the article and find out details about travelling by train in Vietnam.
What to Know About Traveling by Train in Vietnam?
Before you start your journey by train in the foreign land of Vietnam, you should have enough idea about the popular routes, train classes and seat types, how to buy a train ticket, and about food on board.
So, let's read below to find out about all these.
Train Itineraries in Vietnam
There are lots of places to visit in Vietnam and it's hard to decide which ones to visit. Here, we have mentioned some popular destinations and you can catch the trains you can catch from Hanoi.
From Hanoi to Sapa: 296 km in 8 hours
Travelling by rail from Hanoi to Sapa is a great experience to have while in Vietnam. When it comes to leaving Hanoi at night, you have a few options. The route comes to an end in Lao Cai, a border town with China, from whence you can take a minivan to Sapa.
You will be astounded by the number of trains that run between Hanoi and Sapa. In reality, these firms only have one or two cars, which form a single train when combined. The options are virtually the same in pricing and onboard services.
From Hanoi to Halong Bay
There are various methods to go to Halong Bay, but there is only one train that connects Hanoi and the bay, and it is still fairly unexplored.
In reality, you might skip the many companies that offer comprehensive packages with transport and itineraries and just travel to Halong from Yen Vien station. It's a regional train, and there are only just a few wagons with wooden chairs.
If you're seeking a magical experience away from the hustle, this is the place to go.
From Hanoi to Ho Chi Minh
If you are in Vietnam, you have got to try the Reunification Express.
This train connects Ho Chi Minh City and Hanoi, or vice – versa, crossing Vietnam from southward or northward. The Reunification Express is a historic railway in the country that travels more than 1000 kilometers in 34 hours.
It may not be the cheapest or quickest way to cross Vietnam, but it is without a doubt the most enjoyable one. You will be passing through villages, beaches, mountains, rice terraces, and towns in the midst of other travelers, including many Vietnamese who will board at the many stations along the way.
You have to decide which stations you want to visit and purchase tickets for those stations only. In fact, with the exception of your visa, it allows you to get off at any station you wish and continue to your next destination the following day.
Classes and Seat types on Vietnamese Trains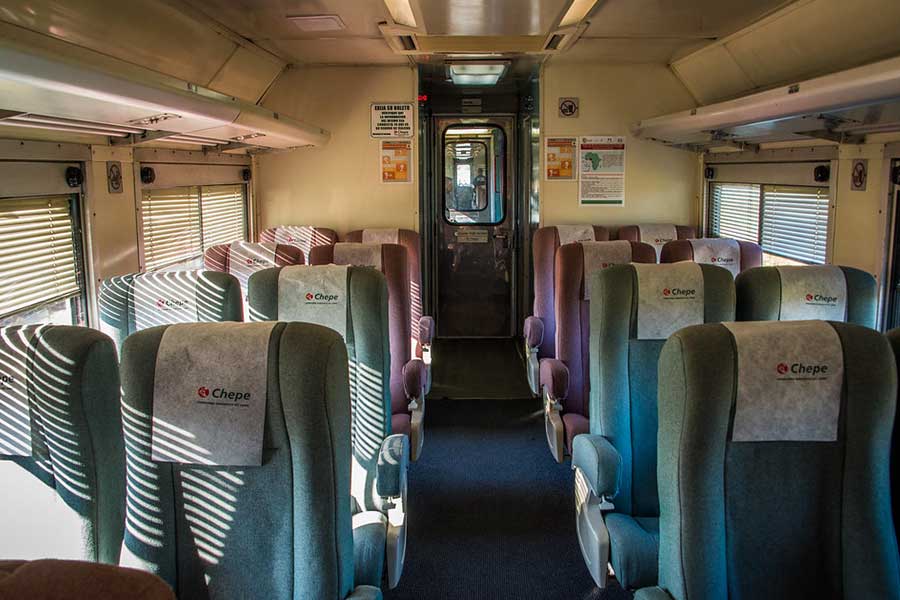 In Vietnam, different types of trains are identified by the letters SE, TN, or STN and among them, the best ones are the SE1, SE2, SE3, and SE4. Depending on the train you take, there may be several or all sorts of coaches.
First-class wagons have the most reclining seats, central air conditioning, and charging points. For long-distance night trains, cabins with bunk beds, a private sink, a table, bedding, and covers are available in first class.
In general, you must pick your seat and category in Vietnam. If you choose a hard seat, it can be a fairly uncomfortable chair as it is made of wood. The Vietnamese frequently choose these seats because they are the cheapest.
Alternatively, you might go for a soft seat or a somewhat more comfortable chair that may recline but not as much as a bed, which is less comfy than a bed but suitable for a short trip. For short rides, you may choose to ride like a native and sit in a hard seat.
For longer journeys, try to choose a sleeper. It has bunks that differ in hardness and softness depending on the number of bunks in the same compartment or wagon.
How to Buy a Train Ticket in Vietnam
Even though many young tourists prefer to cross the nation on an old motorcycle or on a bus, travelling by train in Vietnam is a unique and interesting experience.
After choosing how to go and where to go, you can purchase a ticket at one of the station's ticket offices. Remember to have your passport with you because it will be required to purchase or confirm your ticket as well as the information on it.
If you can't find somebody who speaks a little English, buying a ticket at a Vietnamese station could be difficult. There's no need to be concerned. There will be someone who knows a few words in French, and you will most likely be able to communicate with gestures and some assistance.
However, if you want to avoid being stuck in long, ambiguous situations and missing your train, you can purchase tickets online before departing, such as on Baolau.
Food on Board
Food and beverages are available for purchase on board. And instant noodles will be the most popular option. Though bringing your own food to nibble on for long travels is probably a better option.
Conclusion
Thanks for coming this far with our article. Hope our article could help you know the details about travelling by train in Vietnam. Now that you have a complete idea about the train journey in Vietnam, you can now just pack your bags and go on a quest of travelling the world where no one can stop you.