A holiday can not get any better when you are staying near a tropical beach in the kIngdom of Thailand. And if you are living in Chiang Mai, then you have a wide array of markets to visit all around you.
but, what are the best markets in Chaing Mai to visit?
You can visit the Chiang Mai night bazaar, the Sunday/Saturday walking market, waworot market, somphet market, Jing Jai, and Tom Lam Yai market. These are some must-see places you should visit.
TravellingApples has made an amazing list on Chiang Mai markets and you should definitely check that out. Read below and find out details about these famous markets so that you can visit them while you are in Chiang Mai.
Top Markets in Chiang Mai to Visit
Thailand has many wonderful markets, but few are as fascinating and eclectic as the markets in Chiang Mai, Thailand's northernmost province. There aren't many things you won't find at its countless markets. Fresh fruits, handcrafted souvenirs, and apparel are all available.
Let's see a list of the best markets in Chiang Mai.
1. Chiang Mai Night Bazar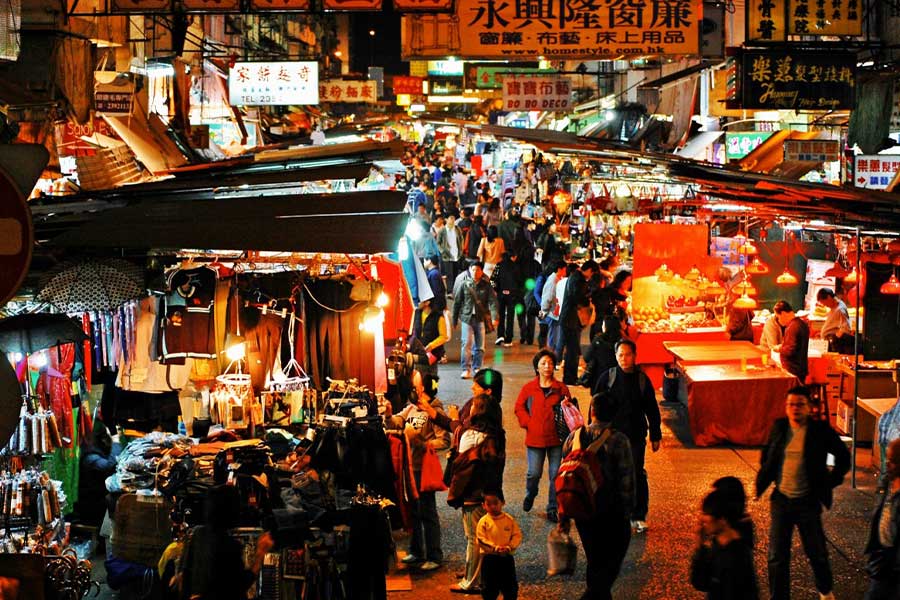 The Chiang Mai Night Bazaar is considerably closer to a classic tourist-oriented night market in Thailand in that it's the place to go if you're looking for counterfeit designer clothes, jewelry, DVDs, and other such products, as well as the obligatory Chang beer t-shirts.
The Chiang Mai Night Bazaar stretches along Changklan Road and has expanded over time to include not just street-based market booths but also a variety of indoor shopping mall facilities and spin-off markets. You'll find street food stalls, diners, cafés, and massage spas all around the main cacophony of retail therapy.
Swing by at Anusarn Market on Changklan Road, near Wat Si Don Chai, if you're in the Night Bazaar district. There are a number of restaurants and bars among the stalls where you may unwind with a refreshing drink or cocktail.
Return up Changklan Road to long-time favorite Boy Blues Bar for live music. The open-sided bar is located upstairs in the Kalare Pavilion and is easy to spot once inside. The Kalare Pavilion also features a fantastic food court with affordable and good Thai cuisine.
Location: Junction of Chang Khlan Road and Loi Khro Road, Chang Moi, Mueang Chiang Mai, Chiang Mai 50100, Thailand
Open: Daily from 5 pm to midnight
2. Waworot Market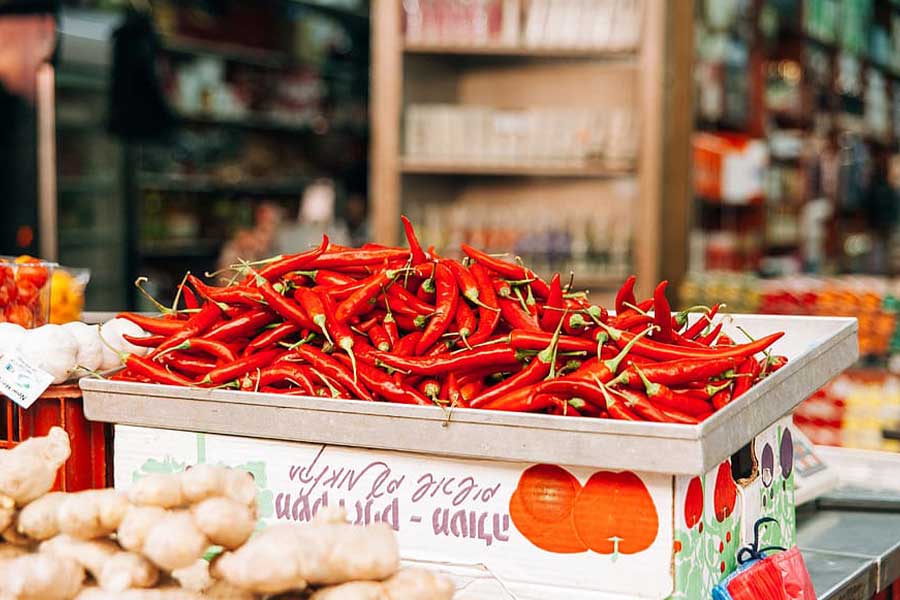 Chiang Mai's largest and busiest daily market is a Chiang Mai institution. The vibrant Waworot Market (also known as Kad Luang) is located in the center of Chiang Mai's Chinatown neighborhood, which is a maze of streets.
Although there is some tourist-type merchandise for sale, this is primarily a local market with clothing, homewares, handicrafts, dry goods, and spices among the items available.
Whether you want to buy or not, this is an interesting and attractive neighborhood to explore and is highly recommended if you are in Chiang Mai.
The Waworot neighborhood is a terrific place to eat regional specialties because it is a hive of activity and attracts so many locals. Gaeng hunglay, a northern, ginger-heavy pork belly curry, is worth looking out for in the ready-to-eat restaurant.
Don't forget to try Chiang Mai's specialty food, khao soi. With a portion of chicken, beef, or pork, curried noodles are served with a topping of deep-fried crispy noodles. Along with sai ua northern sausages and kap moo deep-fried pork crackling, kanom jeen nam ngiaw rice noodles are a market favorite.
Chiang Mai's cooler climate means you'll discover fruits like avocados and passion fruits that aren't commonly found in other parts of Thailand, let alone Bangkok. Specialty northern ingredients such as makhwaen, which translates to 'prickly ash' and is a relative of Sichuan pepper, are also available.
Location: Wichayanon Rd, Chang Moi, Mueang Chiang Mai, Chiang Mai 50300, Thailand
Open: Daily from 4 am to 6 pm
3. Sunday Walking Street Market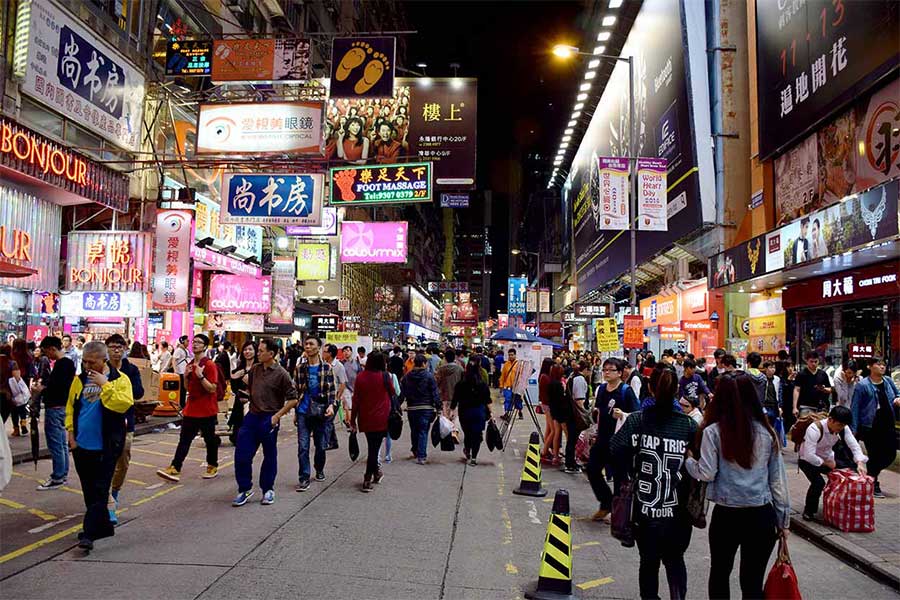 If your visit to Chiang Mai falls on a weekend, don't miss the fantastic Sunday Walking Street Market in the charming Old Town district. Even if you don't like shopping, the laid-back ambiance, along with live music and a fantastic selection of food vendors, make it a fun place to spend an evening.
Serious shoppers will never be bored spending hours here. Many of the products for sale are handcrafted by locals, and the prices are outstanding given the quality.
Although the Sunday Walking Street Market is a no-smoking and no-alcohol zone, there are plenty of places in town to unwind with a cool drink and watch the world drift away. With a beautiful view of the market, Villa Duang Champa serves chilled beer and live music.
Walking Street, or Thanon Khon Doen as it is popularly known, is closed to automobiles from 4.30 p.m. until 11 p.m., as the name implies. At 6 p.m., the Thai national anthem will be played over loudspeakers, so be ready to stand still.
Location: Rachadamnoen Rd, Si Phum, Mueang Chiang Mai, Chiang Mai 50200, Thailand
Open: Sundays from 4 pm to 10.30 pm
4. Saturday Walking Street Market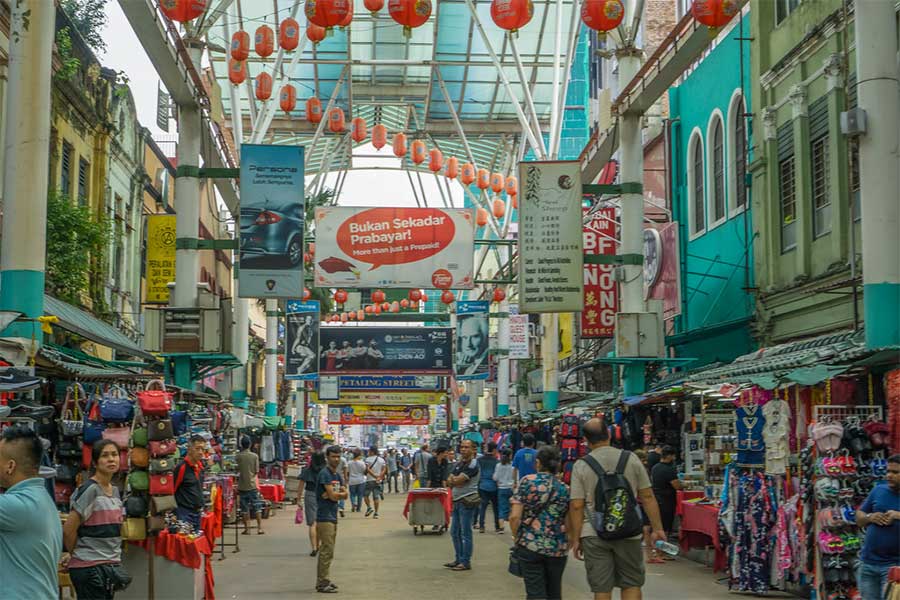 The Saturday Walking Street Market on Wualai Road is smaller, quieter, and just as delightful as the Sunday market extravaganza in the Old City. Wualai Road is the heart of Chiang Mai's old silverware district, and it's a great area to go jewelry shopping any day.
The Saturday Walking Street Market has many of the same merchants and commodities for sale as the 'Thanon Khon Doen' on Sunday. While Saturday Walking Street is still attractive to tourists and can get packed, it is less hectic than its counterpart in Old Town.
There's plenty to eat all across the market, including several designated sit-down sections where street vendors serve northern classics like sai ua, khao soi, and kanom jeen nam ngiaw.
Similar to the Sunday Walking Street Market, the street is blocked by traffic from the late afternoon, and you can draw cues from the vendors. Thai people around you will stand still to show tribute to the Thai national song, which is played over loudspeakers at the market at 6 pm.
Location: Wua Lai Rd, Phra Sing, Mueang Chiang Mai 50100, Thailand
Open: Saturday from 4 pm to 10.30 pm
5. Ton Lam Yai Market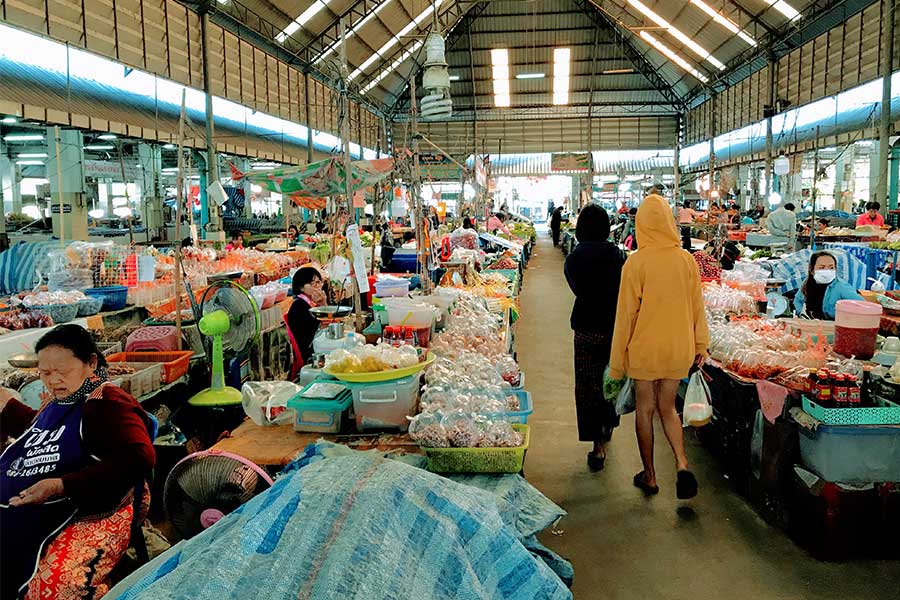 A morning tour through Ton Lamyai Market is a terrific way to start your day in Chiang Mai, especially if you're seeking a different kind of market. This vivid, colorful market, which specializes in flowers, is located next door to the larger Worarat Market, right on the banks of the calm River Ping.
Open 24 hours a day, visiting early in the morning allows you to avoid the heat and throng of later in the day, as well as observe the day's deliveries arrive by the lorry load. Expect to see roses, orchids, chrysanthemums, pussy willow, and lotus flowers cultivated locally.
Location: 88/1 Wichayanon Rd, Chang Moi, Mueang Chiang Mai, Chiang Mai 50300, Thailand
6. Somphet Market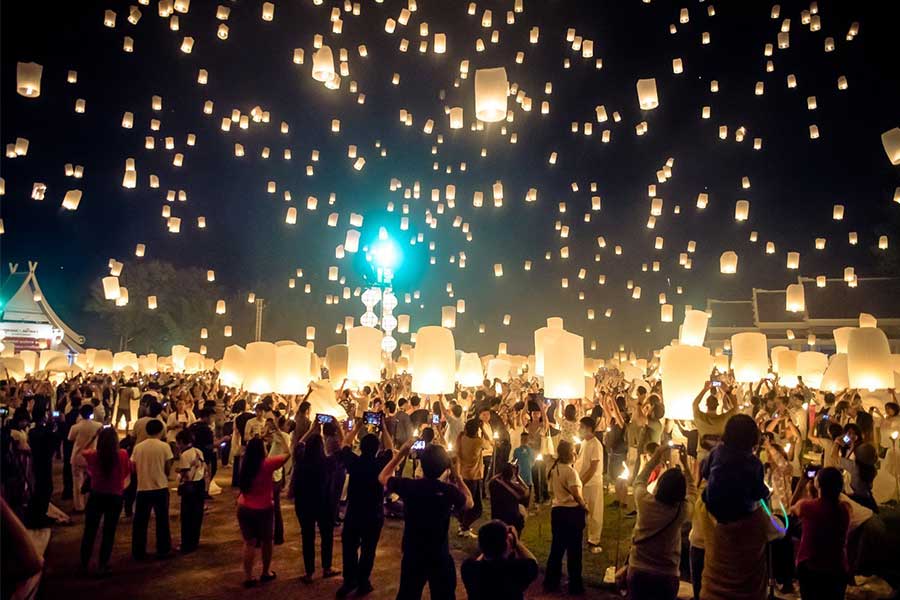 The dynamic and open-air Somphet Market, located in the heart of the old city, is the place to start. It's a market with a wide selection of fresh and organic fruits, meats, spices, and veggies. The Somphet Market, known for its multi-colored flower vendors, is a great spot to hang out and shop for new items.
It's a bustling market where you can get a taste of true Thai culture. In some neighboring restaurants, try the famed traditional Northern Lanna cuisine. You will totally get the option of bargaining in this situation.
The market is brimming with tourist trinkets and delectable street food, giving it a run for its money. It is one of the most renowned markets in Chiang Mai.
Location: Si Phum Sub-district, Mueang Chiang Mai District, Chiang Mai.
Timing: 04:00 PM to 12:00 AM.
7. Jing Jai Market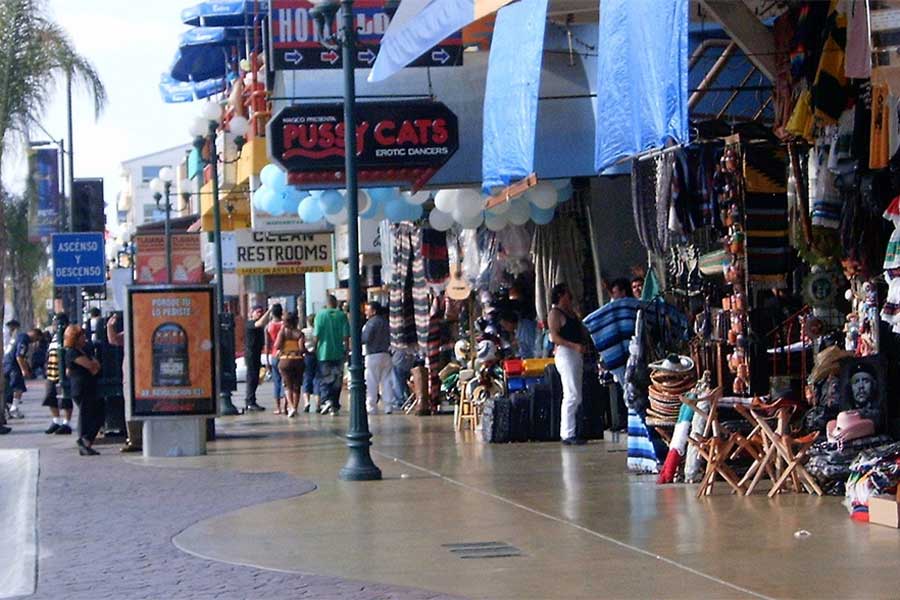 If you're seeking pesticide-free fruit or a freshly baked scone then Jing Jai market is the correct spot for you. There are craft vendors selling anything from upcycled clothing to handcrafted jewelry, as well as specialty coffee roasters.
Many people who are used to attending farmer's markets in hip American towns would recognize this, which will include live performances by folk performers. This is a fantastic organic market that promotes regional farmers and vendors.
While perusing the three parts of the market, you may snack on Thai foods as well as amusing spins on western dishes. When you are at the JJ market, do not forget to try Doi Chang Coffee, Thai and western desserts, and baked goods.
Location: Chang Phueak, Mueang Chiang Mai District, Chiang Mai.
Timing- 08:30 AM to 08:00 PM.
Conclusion
Thanks for coming this far with our article. Hope our piece could help you learn about the best markets in Chiang Mai to visit. Now that you have a wide list of markets in your hand, you can easily explore them and enjoy shopping while visiting the beautiful country of Thailand.