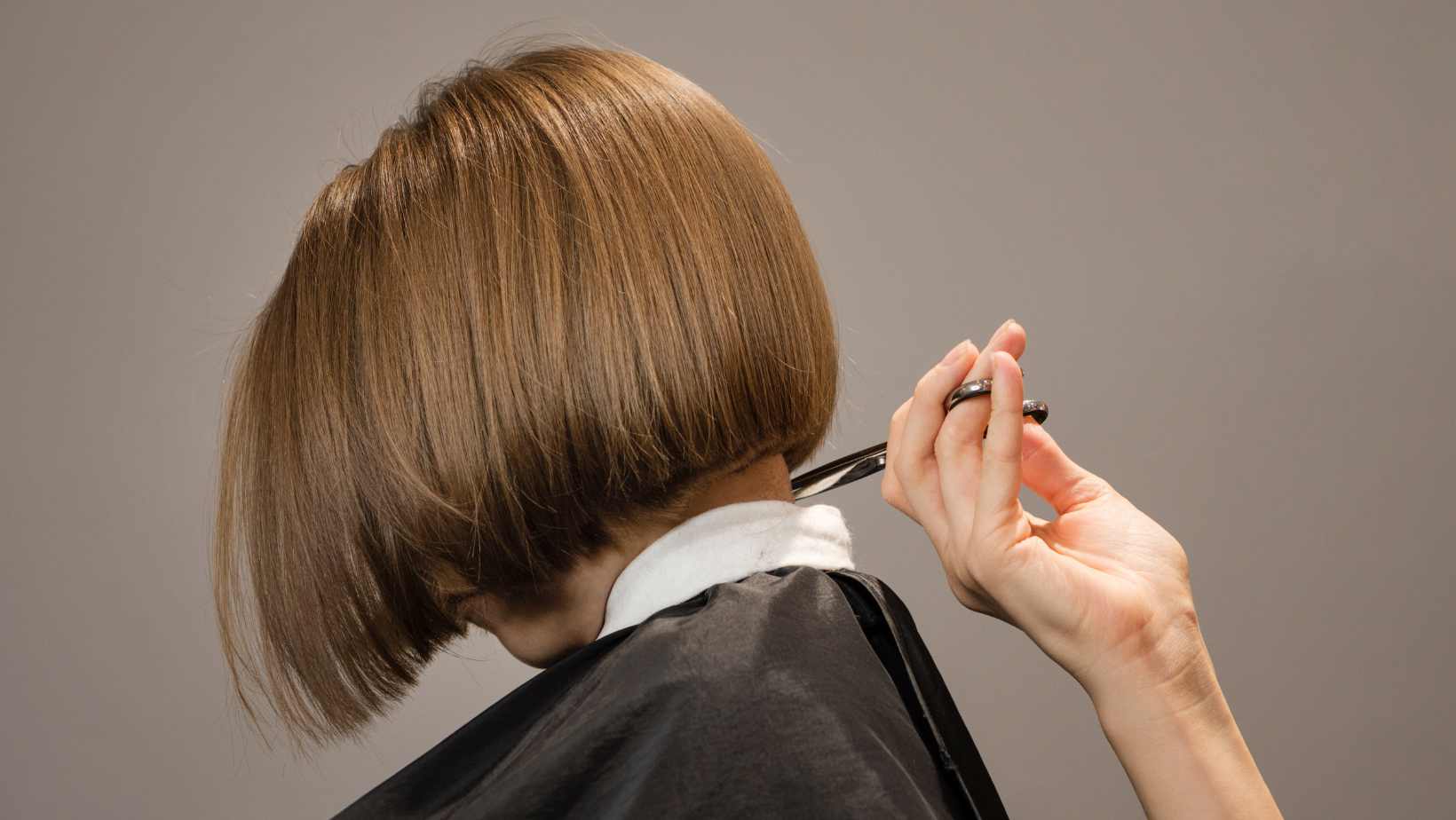 Are you tired of dealing with limp, lifeless hair? Do you have fine hair that lacks volume and movement? If so, then a choppy short bob might be the perfect hairstyle for you. With its edgy and textured layers, this haircut is designed to add body and dimension to your locks.
The beauty of a choppy short bob is that it works wonders for fine hair. The strategic layering creates the illusion of thickness and gives your hair that much-needed boost. By adding texture and movement through choppy ends, this style can transform your flat strands into a voluminous masterpiece.
Choppy Short Bobs For Fine Hair
Determining Your Face Shape
When it comes to choosing the perfect choppy short bob for fine hair, one of the first things to consider is your face shape. Different face shapes have different features that can be accentuated or softened with the right haircut. Here are a few popular face shapes and the ideal bob styles for each:
Round Face: If you have a round face, opt for a choppy short bob with layers that add volume on top and create angles around your cheekbones. This will help elongate your face and create a more balanced look.
Square Face: For those with a square face shape, go for a textured choppy bob that falls just below the jawline. Soft layers around the edges will soften the angularity of your face and highlight your best features.
Oval Face: Lucky you! An oval face shape can rock almost any style, including choppy short bobs. Consider adding some asymmetrical bangs or side-swept fringe to add interest and frame your features beautifully.
Considering Hair Texture
Another crucial factor in choosing a choppy short bob for fine hair is considering your hair texture. Fine hair tends to lack volume and body, so it's important to select a cut that adds movement and dimension. Here are some tips based on different hair textures:
Straight Hair: If you have straight fine hair, opt for a layered choppy bob with added texture through razored ends or subtle waves. This will give the illusion of thicker locks and enhance movement in your hairstyle.
Wavy Hair: Embrace your natural waves by incorporating them into your choppy short bob. Adding long layers can help enhance the wave pattern while keeping it light and airy.
Curly Hair: Curly-haired individuals can also rock a choppy short bob by embracing their natural texture. Opt for a bob that falls just below the chin to allow your curls to bounce freely and showcase their shape.

Adding Layers to Enhance Texture in Choppy Short Bobs
One of the best ways to enhance texture and add movement to choppy short bobs is by incorporating layers. Layering can transform a flat, lifeless bob into a dynamic and voluminous hairstyle that suits those with fine hair perfectly. Here's how you can achieve this look:
Consult with your hairstylist: Before diving into adding layers, it's essential to consult with a professional hairstylist who specializes in working with fine hair. They will be able to assess your hair type, face shape, and desired look to determine the most suitable layering technique for you.
Consider long layers: Long layers are an excellent option for adding depth and dimension to choppy short bobs. By strategically placing longer layers throughout your hair, your stylist can create movement and texture while maintaining the overall length of your bob.
Opt for razored or textured ends: To achieve that choppy look, ask your stylist about using razor cutting techniques or adding texture to the ends of your hair. This method helps remove bulkiness from fine hair while giving it an edgy and modern appearance.
Go for shorter face-framing layers: Face-framing layers are another fantastic way to enhance texture in choppy short bobs. These shorter layers around the face help frame your features while adding volume and softness.
Use styling products: Once you've got those gorgeous layered locks, make sure to use styling products specifically designed for fine hair that provide volume without weighing it down. From mousses to texturizing sprays, these products will help maintain the texture and body of your choppy bob throughout the day.
Remember, proper maintenance is key when rocking a choppy short bob with added layers. Regular trims every 6-8 weeks will keep your hairstyle fresh and prevent split ends from compromising the overall texture and movement. With the right layering technique and proper care, you'll have a chic and textured bob that's perfect for fine hair.