Belfast and Cork City are both located in Ireland. They are both historic cities with many characters. Belfast is the capital of Northern Ireland. On the other hand, Cork is the second largest city in the Republic of Ireland.
Is there anything familiar between these two cities? You may have come here to find at least one thing Belfast and Cork City have in common. Well, I am explaining more than one similarity here in this blog.
A Brief Overview
Both cities have been significantly shaped by their respective histories. It is reflected in their architecture, culture, and people.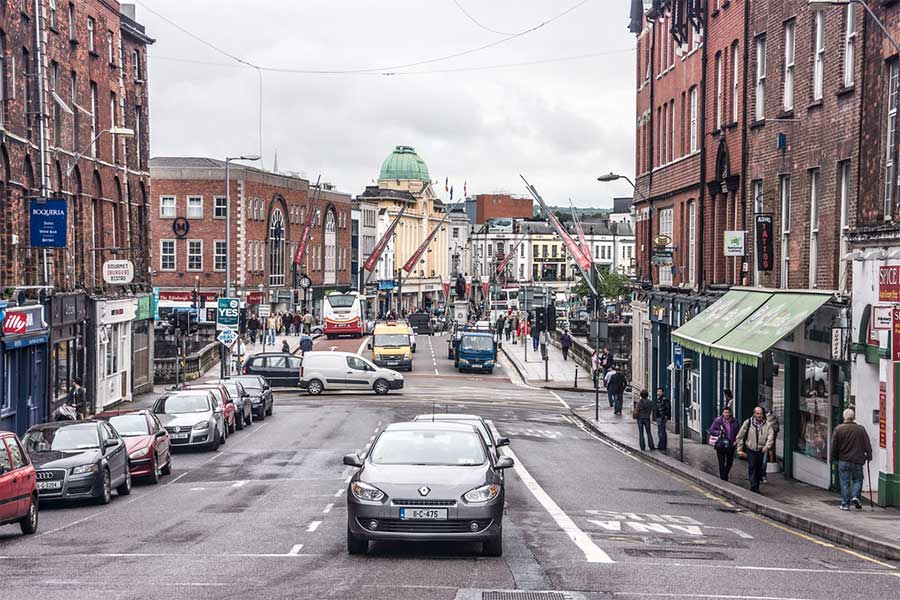 Belfast has been through much turmoil in recent years. It is the capital city of Northern Ireland. But it has managed to bounce back and become a thriving city once again. Cork, on the other hand, has always been a relatively peaceful place. It is in the south of the country.
Despite their different experiences, these two cities have a lot in common. They both have a rich culture and heritage and are renowned for their friendly locals and warm welcome.
Despite their differences, these two cities have one thing in common – they are both exciting places to visit!
Belfast
It is a city in Northern Ireland. It has been through a lot in the last few decades. As well Belfast is the capital and largest city of Northern Ireland. Once a thriving industrial city, it fell into decline after the Troubles.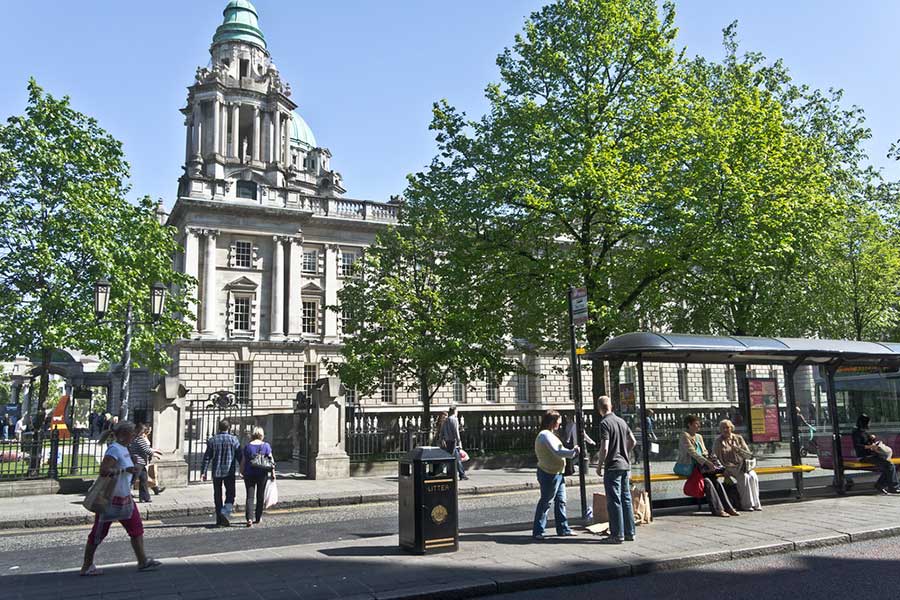 However, it has undergone regeneration in recent years and is now a vibrant and exciting place to live.
It is one of the largest cities on the island of Ireland, with a rich history. The city is on the river Lagan with different cultures and traditions.
There are many things to enjoy in Belfast. The city has a rich history and plenty of museums and galleries to visit. If you are a live music lover, then you will be in for a treat – Belfast has a thriving music scene with many bars and clubs to check out.
The food in Belfast is also worth trying. There are numerous great restaurants, cafes, and pubs to choose from. And, of course, no visit to Belfast would be complete without trying a traditional Ulster fry!
Places to Visit in Belfast
Many great places are there to visit in Belfast! Here are just a few of my favorites:
Titanic Belfast – this incredible museum is a must-see for anyone interested in the history of the Titanic.
Belfast Zoo – home to over 140 different species of animals, Belfast Zoo, is a great day out for all the family.
The Ulster Museum – perfect for history buffs, houses an extensive collection of artifacts from Northern Ireland's past.
Belfast Castle – perched atop a hill overlooking the city, Belfast Castle is well worth a visit for its stunning views alone.
St. George's Market – one of the oldest and most atmospheric markets in Belfast, St. George's is a wonderful destination to pick up fresh produce or try some traditional local dishes.
Many people are interested in history and culture or want to enjoy some of the best views in the city. Belfast has something for them. So why not visit this city and see for yourself?
Cork City
Cork City is the island's principal port. It is in the province of Munster, southwest of the country. Hence, it is a lively and cosmopolitan place with a rich history and culture.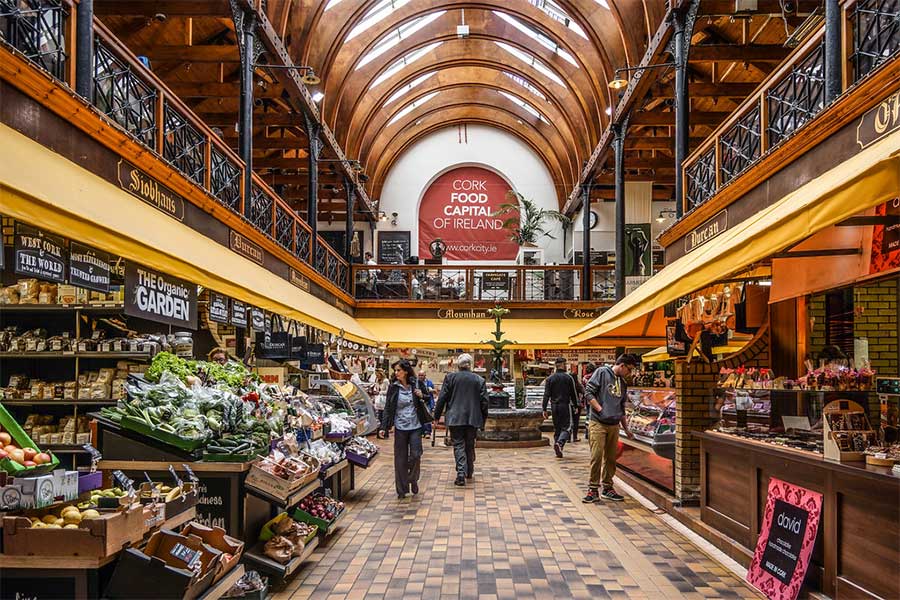 The city has a robust economy, with many companies headquartered there. Cork is also a popular tourist destination, with visitors from all over the world coming to see its sights and enjoy its unique atmosphere.
Places to Visit in Cork City
You won't be disappointed if you look for things to do in Cork City. There are many places to visit, whether you are into history, art, culture, or just looking to relax. Some of the leading wonders in Cork City are:
Cork City Hall – built in the late 19th century, Cork City Hall is a beautiful example of Victorian architecture. It is also home to the Cork City Museum, which is well worth a visit.
St. Fin Barre's Cathedral – this Gothic-style cathedral is one of the most iconic buildings in Cork City. It is indeed worth a visit, whether you are religious or not.
The English Market – this covered market is a great place to pick up fresh produce, cheese, and other foodie treats. It is also a fantastic location to watch people and soak up Cork City's atmosphere.
Blarney Castle – just a short drive from Cork City, Blarney Castle is one of Ireland's most popular tourist attractions. If you are brave enough, kiss the Blarney Stone and earn the gift of the gab!
Cork Ireland Map
If you plan a trip to Cork, Ireland, you will want to pick up a map ahead of time. Not only will it help you get around the city, but it can also be a great way to learn about the different attractions and landmarks. The Cork Ireland Map is available in both print and digital form.
It includes everything from major highways and roads to smaller streets and alleyways. You will also find all the city's significant landmarks marked, making it easy to find your way around. For a detailed map of the city or something more general, the Cork Ireland Map is an excellent resource for travelers of all types.
So be sure to add it to your list of must-haves before heading off on your Irish adventure!
Frequently Asked Questions
Is Cork or Belfast Bigger?
Assuming you are asking which city is more extensive, the answer is Belfast. It has a population of 341,625, according to the 2016 Census. On the other hand, Cork is in the Republic of Ireland. It has a population of 119,018, according to the 2016 Census.
Is Cork in Belfast?
No, Cork is not in Belfast. It is in the south of the country. Belfast is the capital of Northern Ireland, a part of the United Kingdom.
Even though Northern Ireland is technically a part of the UK, it has its devolved government. Its citizens consider themselves Irish rather than British.
What is Cork City Known For?
Ireland's third largest city, Cork City is known for its vibrant culture and lively nightlife. The city is also home to more than a few historical landmarks and museums, making it a popular tourist destination. Cork City is renowned for its food and drink scene, with many excellent restaurants and bars.
It also has a terrific music scene, with many live venues showcasing local and international talent.
Is Cork City in Northern Ireland?
No, Cork City is in the Republic of Ireland. It is the third-largest city in the country, with a population of approximately 125,000 people. The city is on the river Lee and has a long history dating back to the 9th century.
Cork was originally founded as a monastic settlement and grew to become an important trading port during the Middle Ages. In recent years, Cork has undergone significant regeneration and is now a vibrant and cosmopolitan city with much to offer visitors.
Conclusion
Belfast and Cork City have one thing in common: a love for the arts. The two cities are home to some of Ireland's most talented artists. They are known for their vibrant art scenes.
Belfast is home to the Belfast School of Art, one of the country's oldest and most prestigious art schools. Alternatively, Cork City is home to the Cork Institute of Technology, which offers a range of creative courses.
Both cities are also home to several galleries, museums, and theaters.
Thanks for reading the blog. Happy traveling!